Other Movies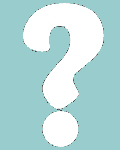 And there are the movies that don't fit well into general categories, that I've liked for various reasons, or that I've been given.
Before Sunset—A couple (she French, he American) who had previously experienced an amazing day together in Paris meet again, about five years later.
Bowling for Columbine — Michael Moore's provocative and entertaining documentary about America's gun culture.
Brokeback Mountain—Doomed, 20-year romance between two young men in the Southern US.

Citizen Kane — Commonly called the best movie of all time. Drama starring and directed by Orson Welles.
Eyes Wide Shut — A fascinating, hypnotic film starring Tom Cruise and Nicole Kidman.
Farenheit 9/11—How the Bush administration failed to effectively deal with the aftermath of 9/11.
Four Weddings and a Funeral—Much as the title suggests, romance between a Brit and an American develops through four weddings and a funeral.
Office Space—Comedy about an office worker whose failed hypnosis causes him to sabotage his job, only to find it bringing him greater success.
Particles of Truth—Forty-eight hours in the life of a young woman, "born to two 16-year-old perverts", facing her first art show, her ailing father, and a potential new love interest.
Playing by Heart — A romantic comedy that follows several characters in their search for love. Amazing cast, including Sean Connery, Gillian Anderson, Angelina Jolie, and Jon Stewart.
Serenity — Movie follow-up to the failed (but good) science fiction television series, Firefly.
Summer Fling — An Irish lad tries to make the most of his last summer before college.
SuperSize Me—Documentarian Morgan Spurlock goes on an all-McDonald's diet for 30 days, to rather shockingly bad health effects.
An Unconvenient Truth—In a surprisingly compelling way, Al Gore explains why global warming is a problem, while documentary filmmakers show why he's worth listening to.
When Harry Met Sally — Friends finally become lovers over a 12-year period.
On the wish list:
Breakfast Club
The Full Monty
Trudeau
The Wedding Singer