Musicals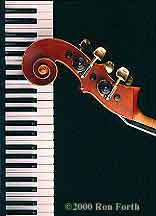 It was becoming clear that the "Musicals" category was getting out of control, so I've decided to limit it to those that are strictly musicals: Movies where the characters can burst into song at any time.
I'm not one of those who loves all musicals. Like anyone, I can find the "stop and sing a song" structure annoying. But when a musical works well — when it really carries the story along, and heightens the emotion in the way that only music can — it's brilliant.
Grease (VHS) — Musical set in the 1950s, starring John Travolta and Olivia Newton-John.
Hair — Musical set in the 1960s, starring Treat Williams and Beverly D'Angelo.
Singin' in the Rain — Classic musical starring Gene Kelly, Debbie Reynolds, and Donald O'Connor.