Family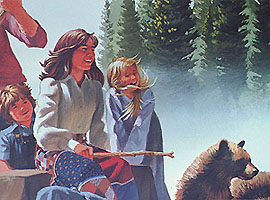 Really good "family" films work for viewers of any age, and somehow seem to lend themselves better to repeated viewing — no doubt some nostalgia at work there.
The list to date:
The Aristocats — Disney classic about a family of cats who get cast out of their mansion by a nefarious butler.
Astérix et Obélix: Mission Cléopatre — Action adventure movie inspired by the comic strip.
The Little Princess — Little rich girl becomes poor, but remains a princess.
Little Women — Family drama starring Winona Ryder, Susan Sarandon, Kirsten Dunst, and Claire Danes.
The Wizard of Oz — Musical fantasy starring Judy Garland.
On the wish list:
The Aristocats
Ratatouille
Next DVD category: Other films