Report from the 32nd Popular Culture Conference | 1, 2
Science Fiction and Fantasy: Buffy the Vampire Slayer

1 "American Shoujo: Sailor Moon, Buffy the Vampire Slayer, and What Women Really Want to See" by Antonia Levi, University Studies
A comparison of both Sailor Moon and Buffy to the traditional Shoujo form of Japanese storytelling. Prof. Levi argues that while Sailor Moon was never really shoujo and has moved further away from it in adapting to American television, Buffy has become more Shoujo-like. She furthers argues that this is a deliberate attempt to consolidate Buffy's largely female fan base, even if that means losing a few men along the way.
2 "Death and Resurrection in Buffy the Vampire Slayer" by Jennifer E. Porter, Religious Studies (Memorial U, St. John's)
Buffy and Angel as Christ figures (both died and resurrected; Angel returned from hell via a heavenly portal when Buffy relieved herself of the burden of guilt that was weighing him down); Buffy and Angel as superheroes (fairly obvious); and the Buffy characters as everyday heroes (notably in The Gift, when all behave heroically: Willow saves Tara; Spike fights for Dawn; Anya saves Xander at her own peril; Giles rids of the world of Glory by killing Ben; Dawn tries to sacrifice herself to save the world; and Buffy does sacrifice herself).
Representations of Gender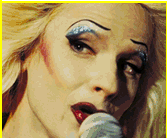 1 "What's in a Name? The Importance and Fluidity of Identity" by James Wong, Communication Studies (Wilfrid Laurier University)
2 "Brandon Teena as Cultural Icon" by Michele Byers, Sociology and Criminology (Saint Mary's University, Halifax)
The problem of a using a real person, only recently dead, to represent an idea.
3 "More Than a Woman or a Man: 'Gender End' in John Cameron Mitchell's Hedwig and the Angry Inch" by Don Dingledine, English
Hedwig has often erroneously been described as representing transvestite or transsexual issues. In fact, the questioning is even more radical: that of gender itself. Hedwig is neither woman nor man, and wants to be accepted just as s/he is.
Music: The Kinks
1 "Kinky Starters: the Art of the Opening Line in Kinks Songs" by Michael J. Kraus, English
The first lines of Kinks songs are often particularly striking. This paper categorizes all the opening lines under headings such as humour, philosophy, pathos, anger, and so on.

2 "The Concept Album in Kinks Biography: With Fans Like These..." by David Montgomery (Toronto)
Why is it that every Kinks biographer — who is obviously also a fan, or why spend the time to write an entire book about the band — always trashes the "concept" albums, particularly Preservation Parts 1 and 2. In fact, there seems to be a general disdain for all concept albums among rock writers, as though they forgot it was a very dominant and artistically viable form of rock expression in the 1970s.
3 "The Kinks and Punk Rock" by Dennis McDaniel, English
Compares and contrasts the very British Kinks with the very British punk rock movement, particularly drawing on the Sex Pistols' Never Mind the Bullocks as compared with the Kinks' Arthur.
4 "Ray Davies and the Love Song" by Thomas M. Kitts
Examines the relatively small canon of actual love songs written by Ray. These often present a rather negative portrayal of love and marriage, from the madly obsessive ("Girl I want to be with you all of the time, all day and all of the night") to the painfully sad ("Property"). One of the happiest descriptions of a relationships occurs in a song not typically thought of as a love song at all — though it is — in "Lola."
Evening with Peter Quaife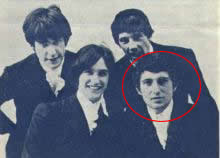 Peter Quaife was the original Kinks bassist, in the band from its inception until about 1969. At the conference, he gave a bit of history, starting with his school days, where shake-ups in the education system were loosening and causing unprecedented changes, such as playing musical instruments in class. He talked about proudly bringing his guitar in and performing for the class, only to then be eclipsed by his classmate and soccer rival Ray, who played better. Nevertheless, they did start playing together, with Dave, somewhere around that time.
Peter sees the British Invasion as an inevitability, what with so many young people in the UK playing music at that time, and Britain evolving sounds and looks that Americans had just never seen before. He feels it's just the shock of the new that caused it to be such a sensation.
Peter also read from his novel in progress, Veritas. It presents the rise and fall of a four-man British band that is not the Kinks. He read of the experiences of the four band members the day after their record went to number 1. It was quite humorous.
Peter also took numerous questions from the audience, on topics such as his least favourite Kinks song ("Plastic Man"), his favourite Kinks album (Village Green), why he left the Kinks (Ray is a control freak), why he moved to Canada (his wife), and a possible Kinks reunion (unlikely).
Buffy the Vampire Slayer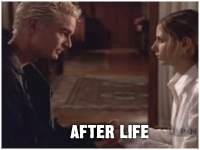 1 "'Every Night I Save You': Vampire Versions and Redemption in Buffy" by Rhonda Wilcox, Humanities
An exploration of the characterization of Spike, particularly this season, as Buffy's id, her Shadow self, the darkness inside that the hero must embrace in order to be truly strong. (Follow link for the full text. It's a great paper.)
2 "'Is This Hell?' Heaven and Hell in the Buffyverse" by Mary Alice Money, Humanities
Presents different versions of hell or hellish place in Buffy, including Angel's Acathala exile, Buffy's LA underground, and Pylea, but notes that, increasingly, hells have been shown to exist on earth: Angel's elevator trip right back to where he came from; Cordelia's alternate reality world; and Buffy's Doublemeat Palace.
3 "Buffy and the Feminine" by Meredith Guthrie, American Culture Studies
In presenting a feminist text, Meredith argues that Buffy goes beyond just having a strong female lead and other compelling women characters, but it also presents traditionally feminine ways values such as relationships, emotions, and communication as being good and heroic.
Fortunate Falls? The Spectacle of Disaster in American Popular Culture
1 "'Some Inhuman Force': King Kong, Media Mania, and the 1977 Chicago L-Train Crash" by Andrew Hazucha, English
2 "Democratic Legitimacy, Political Theatre, and the Space Shuttle Challenger Disaster" by John Wells, History & Political Science
3 "The Walls Came Tumbling Down: Shaping Memories of September 11, 2001" by Dean Mendell, English (New York)
The difficulty of creating a suitable memorial, especially when people who lived through it are trying to create for those who didn't, who weren't even alive then. Sometimes it's best not to build one right away.
How to Publish and Promote a Book: A Workshop
Emily Toth and Susan Koppelman discuss how to get a book published, and how to promote it, based on their experience in publishing over 20 books between them.
Women's Lives and Literature: Negotiating Popular Culture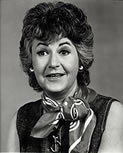 1 "The Innocent Glow of Donna Reed and the Crisp Features of George C. Scott: Feminism and Performance in Maude" by Heather Osborne-Thompson
While remembered as a feminist show because of some of its themes, the comic performance of Bea Arthur often overpowered everything else, including the message.
2 "The Films of Edith Wharton" by Parley Ann Boswell, English
Author Edith Wharton could not have had a lower opinion of film and film people, yet she agreed to have several of her novels turned into films. The conflict this must have created within her seems worthy of study.
3 "Movies, Magic, and Marketing: Female Gender Representations and Harry Potter" by Jennifer L. Burke
Burke argues that movie of the feminist criticisms of Harry Potter are based on novel (or movie) excerpts that don't take into account JK Rowling's full message and characterization of Hermione Granger.
Papers Bought
"What Would Buffy Do? The Use of Popular Culture Examples in Undergraduate Library Instruction" by Jerilyn Marshall
"Linguistic Characteristics of Talk Show Discourse" by Yousif Elhindi
"The Idea of a Cyberversity: Erudition, Agonism, and Discipline in the Music Forum at Table Talk" by Jimmy Dean Smith, English and Communication
"Just Say Yes! The Rhetoric of Charitable-Contribution Reply Forms" by Deborah Schaffer, English
"Intentionally Childless Men and the Procreative Imperative: Lessons from Lives in Times of Changes" by Paula K. Clarke
"Naughty Boys: Doubling and the Problem of Masculinity in The Strange Case of Dr Jekell and Mr Hyde and Fight Club" by June Scudeler, English (Simon Fraser University)
"Cultural Weight-Watching: Bridget Jones's Diary as Book, Movie, Phenomenon" by James R. Aubrey, English
"Language on (the) Line: The Politics of Communication and Community in Cyberspace" by Rhiannon Bury, Communication Studies (Wilfrid Laurier University)
------------------------
For much more pop culture talk, see the Televison and Movies sections.